5 Earth-Inspired Kitchens We Love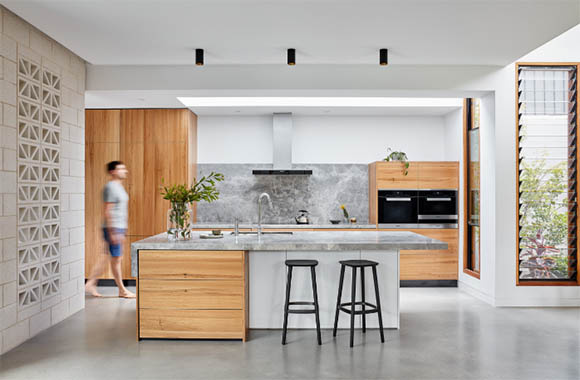 As a collective we're looking at ways to slow climate change and convert our homes into oasis' that reflect nature, even when we're allowed to venture further than our mailbox. Homeowners and construction companies are looking to provide longer lasting furniture products and finishes in homes that consist of recycled and reused materials. By taking this approach, we're seeing a rise in natural materials, natural colour palettes and natural finishes surfacing throughout our homes, from stone to repurposed woods and vintage furniture.
If you're looking for a way to incorporate Eco-Friendly materials into your home take a peek at what we offer. Our
Stainless Steel handles
are a great option for going green. Stainless Steel products are 100% recyclable, they don't contain nasty toxic coatings and produce no toxic run-off. During production, stainless steel uses scrap metal as its primary raw material. Increased efficiency in process technology has also decreased the amount of energy required to manufacture stainless steel. Other eco-friendly products include our
Lighting Panels and Controllers
, using dimmers and sensors around your home can reduce your electricity usage and output, they also provide complete customisation of your lighting settings so you can create an ambience that matches your mood.


Handmade Textures


Anticipate Growth


Reinvent and Repurpose

Think Green