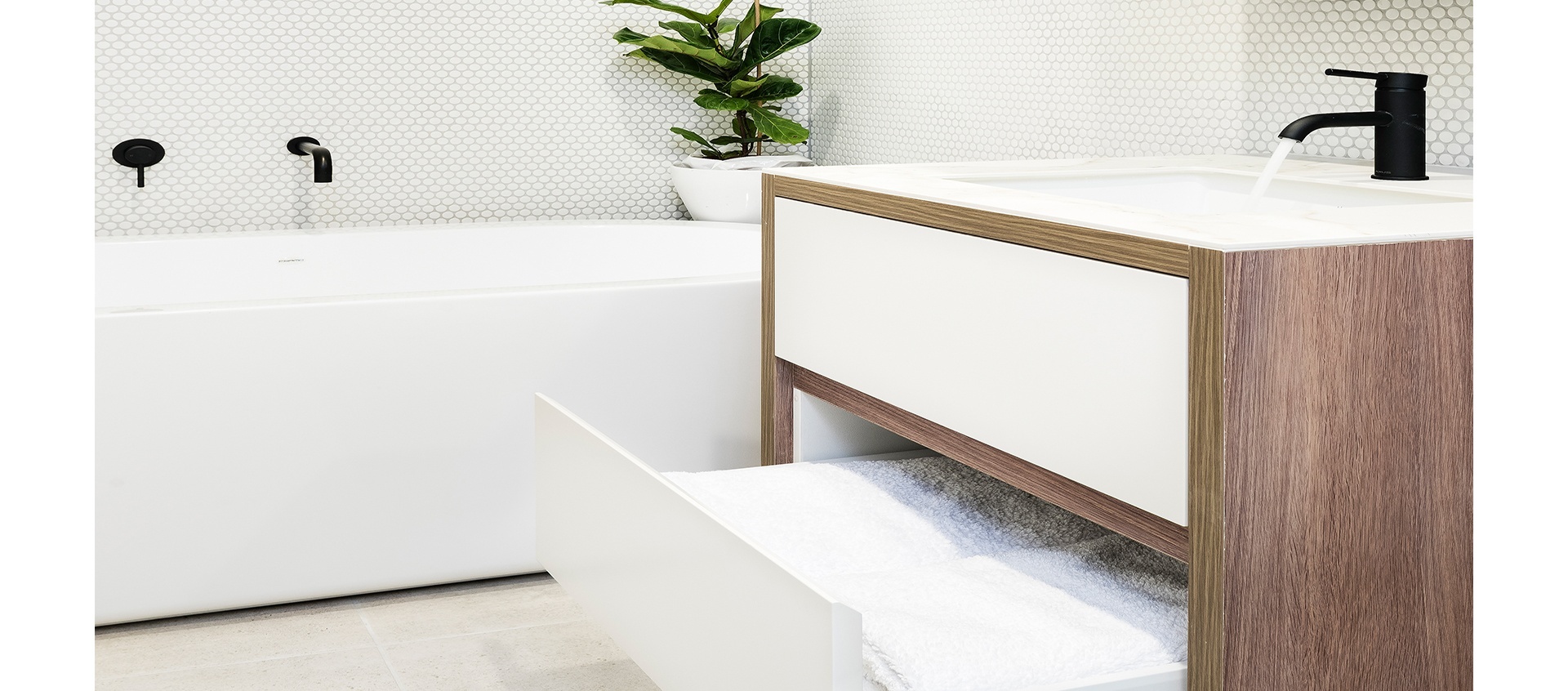 Stefano Orlati offers a range of Bathroom solutions to assist in your next project, whether you are creating a luxury bathroom retreat or have a small space to make the most of.
Recent on-trend products available form Stefano Orlati include:
• Single or Double Wall drawers
• Handles and handless profiles
• Decorative Surfaces and panels in gloss and matt finishes
• Sinkware and tapware
• Innerware storage solutions
• Made to Measure decorative and task lighting services
• Cabinet hardware including linear soft-close hinges
• + More…
Stefano Orlati products offer reliability, availability, on-trend designs and a market-priced value for money. Contact Stefano Orlati to find out more about our quality functional and decorative products for your next bathroom project.