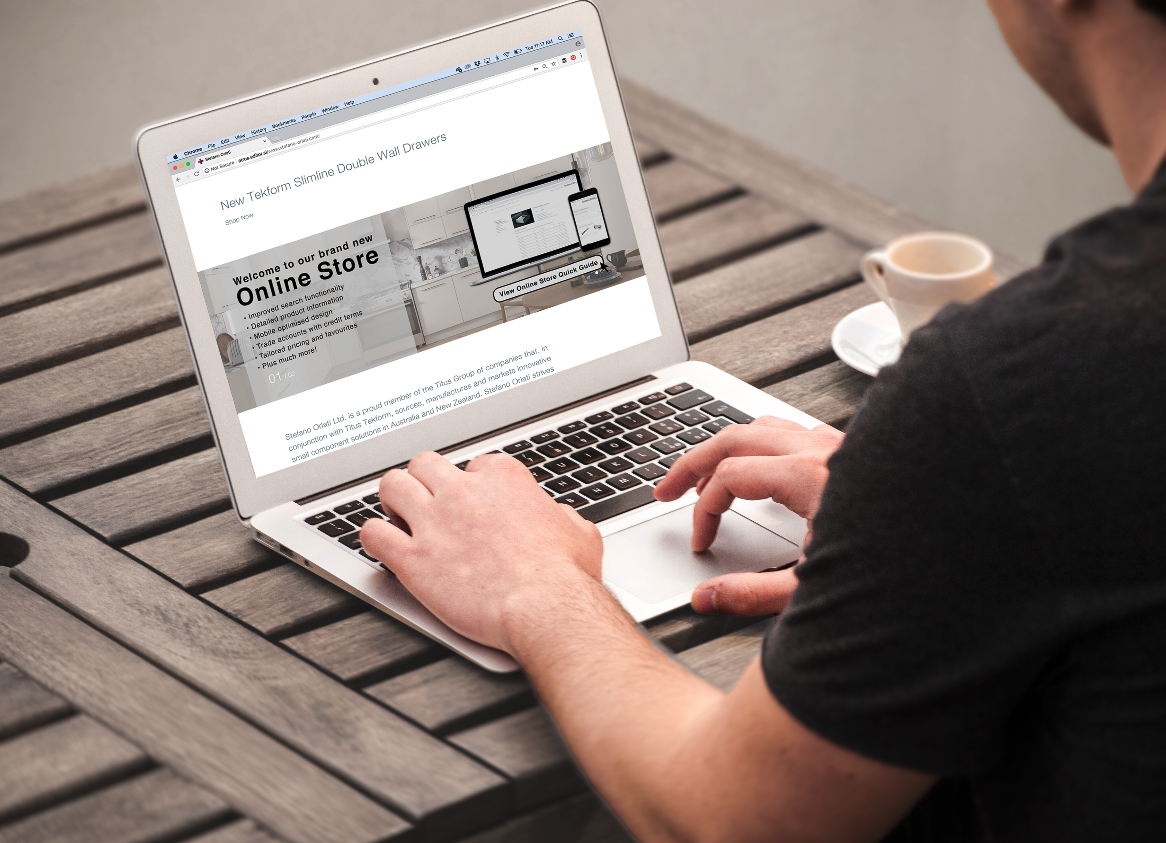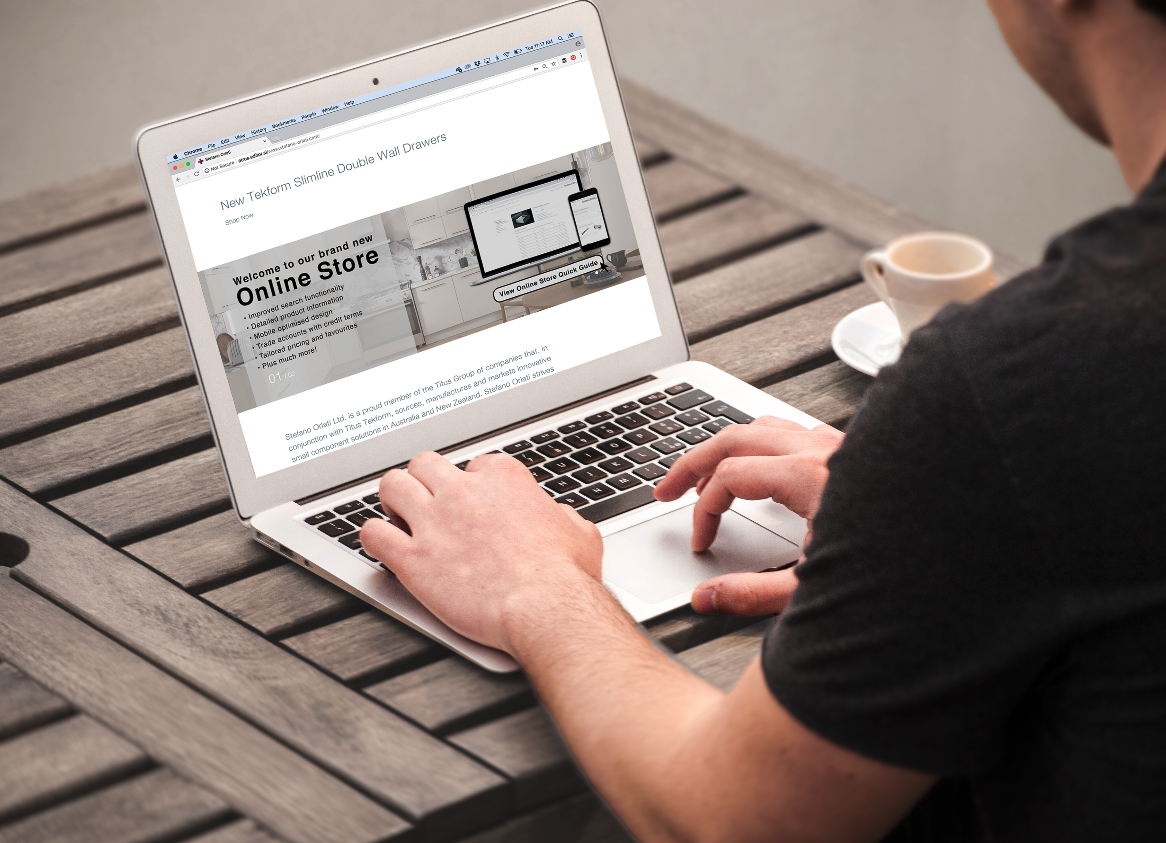 Stefano Orlati Trade customers can now browse and purchase products with live contract pricing and account credit limits at their fingertips.
Stefano Orlati supplies quality hardware and decorative products to the New Zealand kitchen, furniture, shop fitting, building, and cabinet making industries. Through innovative product design, industry-leading expertise and excellent service, they enable their customers to improve their productivity and quality, reduce manufacturing costs and facilitate easier, cost-effective assembly.

The new online store makes ordering products easier than ever before with 24-hour access to product information, past order details and invoices. Individual contract pricing automatically displays for relevant products so you can access accurate pricing and stock information even well outside business hours.

Stefano Orlati's carefully selected product range includes the world-renowned Titus hinges, dampers and furniture fittings; the extensive Tekform Double Wall and Single Wall drawer family; as well as stylish Stefano Orlati lighting and handles. Latest product releases, including the T-type hinge and Capri Handleless Profiles, will all be available for purchase online.

The online 'My Account' page gives Stefano Orlati Trade customers access to live account credit information as well as the ability to add or amend delivery addresses, update passwords, and view contact details for their Technical Sales Representative. Invoices and statements will be available to view or download, and payment options include Credit Card, PayPal and Business Credit.

The easy to navigate store features product filtering options and a comprehensive search function that recognises both order codes and keywords. The online store will allow you to enter product codes directly to your cart for added convenience. A touch of a button adds products from previous online orders straight into your shopping cart to help you re-order common products quickly and easily.

Businesses can create a trade account to become a Stefano Orlati Trade customer and access trade pricing, specials and online account information. Stefano Orlati's helpful and knowledgeable staff are available to answer any questions and offer you industry-leading expertise and service in all your kitchen, bathroom, furniture, shop-fitting or cabinet-making needs.

The new online store is the latest step in an ongoing commitment to providing quality customer service to all areas of New Zealand.