What Pantry is Right for Me?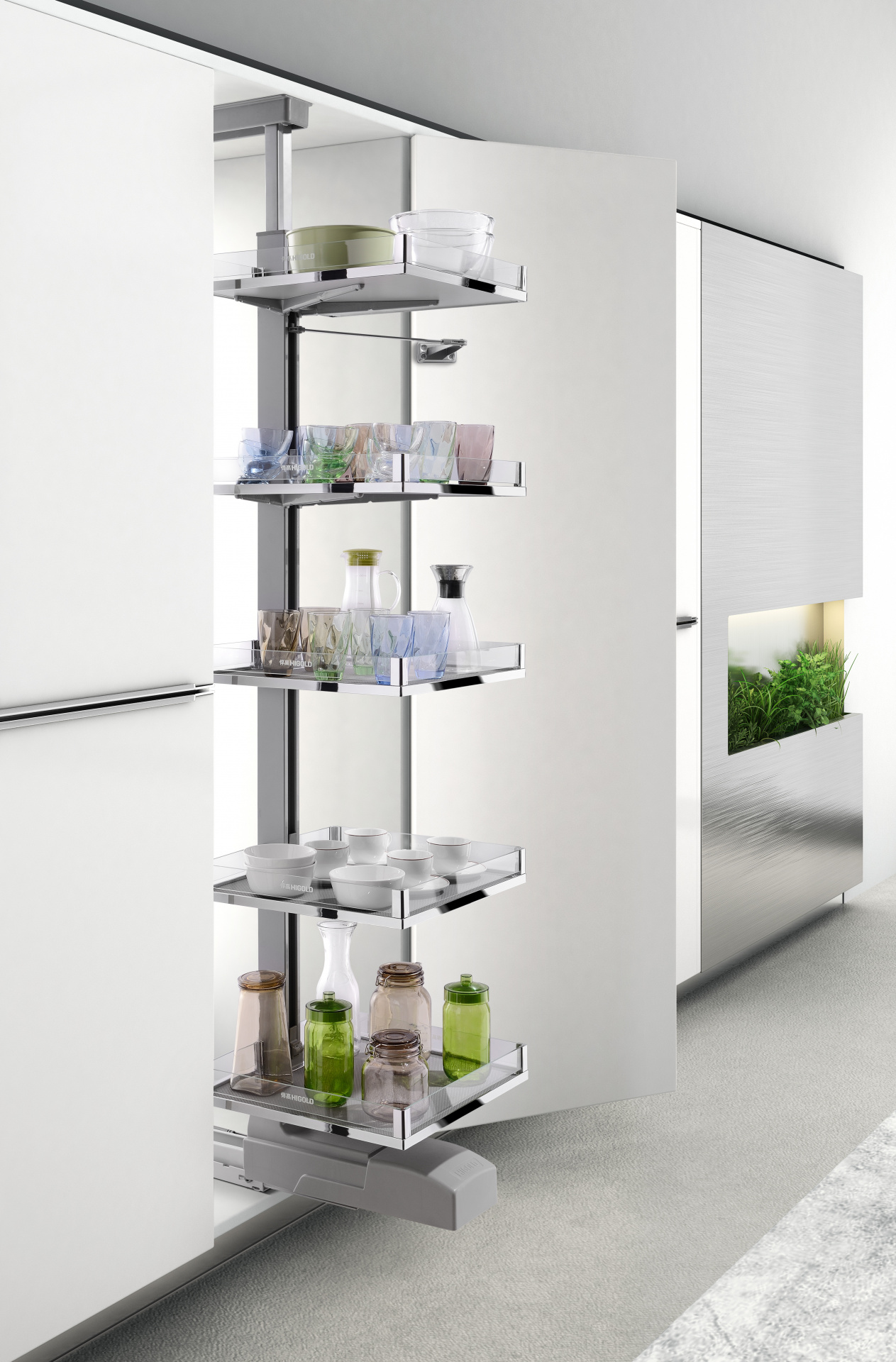 Walk-in or cabinet? The pantry debate can get pretty heated. Walk-ins offer more space and flexibility. Cabinets offer more access and visibility. Finding the right solution for your layout can depend on a number of factors but sometimes it's hard to reconcile those realities with your ideal dream kitchen.
Walk-in pantries don't have to be huge to be worthwhile. Butler pantries can hold everything from everyday appliances to an extra sink or dishwasher, but smaller walk-ins can be just as useful. With just 75cm wide floor space and a little bit of creativity, you can vary shelf space to suit your needs. Stack narrow 15cm shelves along the wall for cans and grocery items with deeper shelves towards the back to fit your appliances. For general goods, pantry shelves work best when they're no wider than a dinner plate, which can also optimise bench space.
Cabinet pantries don't have to be second best either. Ditching the walk-in can allow for a wider kitchen with deeper shelves. Inner drawers are a great addition, with full extension drawer runners enabling you to pull the 'shelves' forward to access items hiding at the back. Corner and base innerware units are also a great way of utilising otherwise wasted space with swivels and pull-outs for added functionality. Narrow pull-outs can hold spice racks and condiments, all within easy reach of your cooktop.